Farmhouse Cushions Set
All the stencils used in our Farmhouse Cushions Set. We think this set would be perfect for a new home / moving set, Real Estate agents or a just because - just because they were so fun to make!!
Cutter is from KaleidaCuts on Etsy and is the 3.5 inch Pillow - you can find it HERE
The Emma Wreath we used was the small.
The Buffalo Plaid we used is the large.
We split the Dublin Plaid up and used the 2 pieces but individually (for the ticking stripe) on the "HOME" and the "Farm Fresh" pillows.
We used various stenci-blockers to help us just clean lines when using things like the Farm Fresh Stencil (as there are other words on that stencil you don't want overspray) and to get just the cow by himself on one of the cushions we used the curved blocker to block off the Chicken and the Pig. Grab the blocker pack to help you block your stencils not your creativity!
We used Amerimist colours in Laurel, Stone and Pearl Sheen. Americolor Super Black for the icing.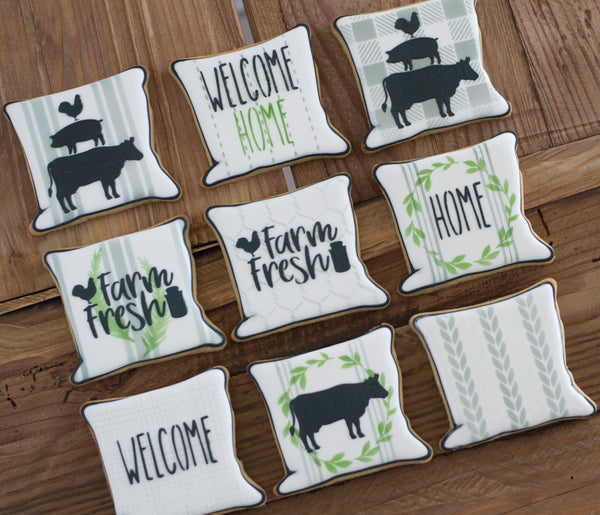 Sorry, there are no products matching your search